"Harness Customer Loyalty: Elevate Profits through Smart Follow-Up Marketing!"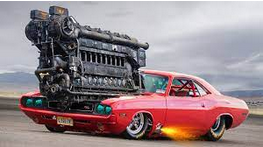 "Experience the Power of Customer Follow-Up Marketing with Our Done-for-You, Fully Funded First Promotion – Elevate Your Profits Today!"
The majority of business owners in the USA face a big challenge. Juggling numerous responsibilities simultaneously.
They are already stretched thin, wearing multiple hats to keep their operations running smoothly.
In this hectic environment, finding the time and resources to implement consistent customer follow-up strategies, such as customer loyalty programs, becomes a daunting and often overlooked task.
The relentless spinning of multiple plates, from managing day-to-day operations to handling staff and financial matters, can be overwhelming. In this chaos, essential aspects like maintaining ongoing connections with current and past customers often fall by the wayside.
The result is missed opportunities for revenue growth, as existing customer relationships remain undernurtured, and the potential for repeat business and referrals remains largely untapped.
Recognizing the time constraints and demands placed on business owners in Seattle, our marketing agency offers a streamlined solution.
We understand that your plate is already full, which is why we step in to manage the intricacies of consistent customer follow-up marketing, including the implementation of effective customer loyalty programs and other revenue-boosting techniques.
Our "Done-for-You, Fully Funded First Promotion" not only alleviates the time burden but also provides a risk-free entry point into optimizing your customer relationships for increased profits.
With us as your trusted partner, you can focus on what you do best—running your business—while we expertly handle the critical task of nurturing your customer base.
Together, we'll ensure that you're making the most of every customer interaction, unlocking revenue potential without adding to your already heavy workload.
"Why Now is the Perfect Time to Supercharge Your Business"
Don't Miss Out on the Benefits of Strategic Follow-Up Marketing!
In the fast-paced world of business, timing is everything. Your competition is constantly evolving, and staying ahead means seizing opportunities when they arise. Right now, there's a golden opportunity to elevate your business through strategic follow-up marketing.
Here's Why Adding Follow-Up Now is Advantageous:
     Maximize Customer Lifetime Value: Every customer you've ever served holds the potential for repeat business. By engaging them now, you can increase their lifetime value to your company.

    Boost Customer Loyalty: Building stronger customer relationships pays dividends in customer loyalty. Show your customers you care by staying connected.

    Stay Top-of-Mind: In a crowded marketplace, it's crucial to remain top-of-mind with your audience. Consistent follow-up ensures your brand is never forgotten.

    Gain a Competitive Edge: Be the industry leader who stays ahead of the curve. Implementing follow-up strategies now can give you a distinct advantage.

    Unlock Hidden Revenue: There's untapped revenue within your existing customer base. Our expertise can help you uncover it.
Don't Wait! Start Your Follow-Up Journey Today and Experience These Benefits Firsthand.