About Not Vanilla Media Capital
How we can help you the most?
If you would like to double your business profits in the next 11 months or less, then you need to read this.
It's crazy out there... Everyone striving for more business.
You know full well there are 50,000 agencies and people who have their hands out to charge you money upfront and burn it up on expensive ads and services that promise you more business.
...but there's not even a guarantee you'll actually get more business from them.
Well, I think it's damn time to change that up. I get you more business, often 4 and 5 figures more business in one 30 day campaign, but only get paid after I bring in more sales, plus I fully fund 100% of the expenses out of my pocket. Not Your Pocket.
Not every promotion is a success, but my partners never lose a dime.
That's why the first promotion is a simple test. Nothing complicated.

-Michael Johnson
Take a moment and think about what you could do with more revenue. You'll see we do things differently here and can get you more sales risk free.
Give a
Risk-Free Promo Engine
a try, you'll be thrilled with the results and not risk a dime.
I'd love to help you make more money and profits sooner rather than later. Because my calendar is often full, the earlier you raise your hand, the sooner we can get your promo going.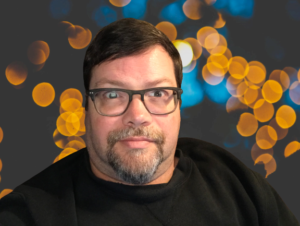 Would an EXTRA $186,000 in Sales THIS YEAR Help You?
That's what you're missing out on when you ignore the customers you already have sitting in your database!
It's left on the table, month after month, year after year!

I didn't dream this up over night, it's been proven over many years.
You're about to find out the secret I learned that will make you a lot of money.
I'm not kidding at all...

Here's a very realistic example:

# of customers(best) in your database = 100
Conversion rate = 20% just 2 out of ten
Items sold = 20
Item Price $1550
Revenue in = $31,000! in one day...

Nice but not breathtaking, right?

Well, with just 6 promotions a year that totals $186,000 in revenue from the customers you already have!

Is it starting to sink in? That's money left on the table simply by not contacting your very best customers!

That $186,000 in revenue year 1 adds up to, get this...

$930,000 in five years. Almost a million dollars in extra revenue!

IN TEN YEARS...

$1.86 MILLION in extra revenue. That you've been leaving on the table.

Month after month for years!

By now you say that's great but I don't know what to write or how to convert a list of names and addresses into EXTRA revenue.

That's where I come in and do the work for you. I wont even charge you upfront, this works so amazing, I'll fund the first test campaign for you. Just share a piece of the pie afterwards. A commission so to speak.

I have the system, the copy and the letters. And it's ready to go. Ready to turn on.

Just need your list of best customers and to hit : SEND

Who else is offering to partner with you on a promotion and actually spend their own time and money to get this done?

Offering to prove it works before you spend a dime?

I am one of the very few who offer anything like this at all. Everyone else wants YOUR money first! Wants to sell you expensive & long contract services.

The only must have: You need a database of your customers mailing addresses(required) and email addresses(optional).
The Secret: We take this off the giant crowded internet(5500 ads seen every day per person, geez) and send real paper and ink sales letters. We'll combine online and offline marketing and pull in extra sales revenue on-demand.

There are other secrets that make this work so fantastic nearly every time.(those I wont share online but I'll share them with my clients)

Now, this is incredibly valuable for you and my calendar fills up with these promotions very fast. People seem to love the idea. So don't wait around. Spaces are very limited. Fill out a 2 minute application right now and if we are a fit, we will get this done and save your space on the calendar for next month. No obligation. It has to be a fit for the both of us.

Not everyone will qualify. Open the door to Extra Revenue and Apply for one of the next 5 spots here

Would it be worth discussing this?
Send an email with the subject 'riskfree' to
michaeljohnsonrsvp@gmail.com
It's a special email I set up to have easy discussions about this opportunity. I mean nobody has time for phone calls today, right? I know I don't. Let's talk about it first over email to see if it's a fit for us both.