How to grow your business by BREAKING THE RULES... Going beyond average marketing...

(Whether you're a jewelry store, plastic surgeon, e-comm store, SASS, B2B, or coach, this works!)

This opportunity is only available to 5 clients at a time…
Have You Reached The Dreaded Plateau?
Do You Feel Unable to Grow Your Sales?
"It May Be Time To Grab The Huge Hidden Profits… You're Leaving On The Table Every Month"
YES! You Can Earn More, Work Less, and Enjoy Life…
If you've been looking for a way to get more of your customers to buy over and over, please take a few moments to read through this short letter.
You will make more sales and create happier customers who come back again and again. Happy customers who will refer their friends and family to you.
Here are Just a Few of the Things We Can Create Together…
Create a bold unique customer focus for your business that dominates your marketplace and gets people referring you as the ONLY option even if your prices are significantly higher than your competition.
· Dramatically improve your conversion rates by helping you produce better marketing pieces without spending a single extra penny on advertising.
· Develop clearly focused promotions for your very best customers that are not only exciting and fun, but they're also driving them back in to the store for special premier customer offers every time you run one.
· Leverage everything your business does for maximum profits in minimum time. You'll become a master of creating promos that give you multiple sources of income.
· Spend less time, money and efforts on lead generation and more time reminding the very best customers you already have, to return to buy over and over. Increasing the lifetime customer value when they keep coming back for more. These are the profitable sales opportunities you're likely leaving on the table month after month.
· Creating more cash-flow in your business so you have options to work less, reduce your hours allowing you more free time to spend with your spouse, your children, or your hobbies.
· Identify neglected profit opportunities hidden inside your current business… and help you to capitalize on those opportunities to multiply your profits immediately.
I'm looking for a few Jewelry Store Owners that I can generate massive profits for. If you're that client, I will personally work with you one-on-one in your business to double, triple or maybe even quadruple your profits in the next 11 months or less.
All Risk Free and Guaranteed
Here's how it works:

With your permission, first I'm going to personally help you create a strategy plan to bring in some immediate money. There's NO charge for this and it only takes about 30 minutes for us to get together and do this. After doing this type of thing for quite a while, I've gotten pretty good at it.

At the end of your free confidential opportunity call one of three things will happen:

1. In a few days, I'll come up with a plan you love, and you can decide to implement it all on your own. In that case, I will wish you the best of luck and ask that you stay in touch to let me know how it goes.

2. You'll love the plan and ask to become my client so I can personally help you to execute, maximize and profit from it ASAP.

3. In the unlikely event that you don't want to use this plan of action, or we don't gel, then we'll part friends.


It Really Is That Simple and There Is NO Catch
My story: I'm an ex-truck driver and warehouse manager turned reclusive internet marketer.
For over 20 years, I've been building websites and marketing products online and offline while working a 9-5 job. Studying marketing and applying what I learned to build websites promoting a variety of niche products.
From my very first mail-order catalog business in 1995 to weight loss, credit cards to investing and health supplements. I made a lot of money doing this, but it wasn't millions. But then...
About 6 years ago, I had the opportunity to run into a true marketing expert named Dan. He's made millions marketing products offline with magazine and newspaper ads as well as online. He offered me a rare chance to actually work and train with him... The strategies he taught me were incredibly effective, I wish I had met and learned from him years earlier.

It allowed me to increase my sales and profits enough to go full time and quit my 9 to 5 job for ever.
One of the things I learned was this unique marketing method that works wonders for just about any business out there.
2 years ago, I started my marketing agency and began helping other owners grow their own businesses to higher levels by sharing what I've painfully learned over the past 20+ years.

After I spent these years systematically learning how to produce an online income, I began teaching others how they could do the same. The results have been exciting to say the least. I've worked with authors, information product creators, fitness gurus, real estate agents, local retail businesses, business-to-business companies, E-Comms and more.
And not only will I "coach" you, but I'll also mentor you in my exact strategies and systems proven to produce leads and sales both on and off the Internet.
You need business advice and help that applies to your situation and niche. You don't just want one-size-fits-all marketing tools and plans. You want something designed especially for you…and you want someone you can ask questions of and personally talk to about improving your business results.
I've focused on helping Jewelry Stores grow their profits with this system. Even wrote the book on a unique way to market any business "Grow Your Jewelry Store with Proven Old School Strategies".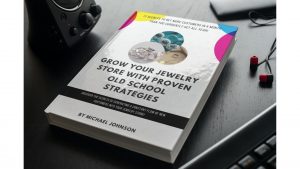 Teaching...
Something most owners just don't see…
Hidden profits just waiting to be pulled out of your business.
When you partner with me, you contact me personally. You won't deal with some apprentice coach, and you won't be dealing with someone "practicing" their business skills on you. You'll have access to me, and you'll be given proven systems of success for your business.
Ponder this:



The worst thing that can happen is you'll walk away with really killer sales strategies that could take your business to the next level. For Free.



The best that can happen is we work together on this one-on-one to increase your sales and profits several times over.


That's Why This Is The Closest Thing to FREE MONEY You Will Ever Find
Here's the inside scoop:
First, we'll get on the phone one-on-one and take a look at your business.
I'll go over what you have going now, what products and services you have and what you want to achieve going forward.

With these "raw materials", I help you create your own strategic plan of action to immediately increase your profits dramatically.

There are a number of ways I might plan this out.

For example, I might show you how to restructure your offer with a better price point, how to get you recurring revenue with a continuity program, how to pull 30 buyers that are hiding in your business or how to reactivate customers from your list
I can show you a way to quickly get a bunch of your customers back into the store on a regular basis. Let me create a simple message you can send to all of them and get many to come back and buy more of your jewelry. It's money just sitting there, they're going to spend it on something, let's remind them what you have to offer.

And if you have a good list of customers, we're bound to whip up a quick promotion you can start in a few days...and have the cash register ringing over and over again.

If you're frustrated, overwhelmed and stressed about any kind of on or offline advertising, and you're losing your shirt, you should know it's NOT your fault.

With my proven plans, my underground tactics and secrets we will put you back in the pilot's seat so you never have to be a slave to any on or offline media... rigged algorithms and sudden changes in the market.

And like I said, there is no charge for this. Plus, there's never an ounce of obligation on your part whatsoever.

Plus, I can guarantee you that there will be...
NO Complicated Marketing Campaigns

NO SEO

NO Endless Email Sequences

NO Content Marketing

NO social media

NO Blogging
And without all the other "Grunt Work" that rarely if ever pays off.


Two Reasons:

Number 1, before I blundered my way onto this proven system, I was faced with many of the same challenges you're facing right now. In fact, if I had time and money I wasted on Google, Facebook, YouTube, SEO, websites and other money suckers, I could buy a 40 acre piece of land in the country.

What's more, this is the type of thing I do best and it really makes me happy to see someone hard-working like you achieve some financial success (and all that comes with it).

It's quite simple, I can't work with just anyone. So, we don't waste our time, I must tell you that I've got a strict but reasonable set of criteria that need to be met for us to move forward. Here they are:

1. You have to have solid business already

That means you need to actually have an existing business that's making money now and you want to significantly boost your profits.

2. You must have a steady flow of business

So your business should be getting consistent business and be making sales already. You're running ads, you're doing promotions and you're selling stuff. You don't need to be "huge" or an industry leader... I just need you to be PRESENT in your market.

3. You need to have good solid products and services with a good reputation

4. You MUST follow directions

Now, you won't have to do anything crazy, but if you don't take action on the stuff I give you, then neither of us will make any money.


So that's about it! Those are the requirements.
"Michael, how much of an investment does it take to hire you for this deal?"
As far as up-front fees, very little. Maybe even zero. It just depends.
What I'd LIKE to do is get paid a percentage of sales. That way, you only pay me out of the increased profits I generate for you. Doing it this way, there's darn near ZERO risk for you.
In many cases this will work best if you have a higher priced product or service with a good markup.
Ideally, I'd like to do this with someone who is selling a very high-priced product or service to the ultra-affluent.
Here's What I Want You to Do Next
If you meet the criteria listed and would like to talk to me personally about doubling your profits in the next 11 months or less, then I'll be happy to set aside some time for you.

Here's how the process works:

First, when we talk, you'll need to answer a few simple questions.

I just need to know what you're selling and how.

Then I'll be contacting you in about 2 days at most. Then the initial call will last only about 30 minutes.

This is where we really begin working to figure out exactly what you want and how to make it happen.

Next, I'll review your offers so in a few days I can deliver a plan to bring in money for you immediately.

If you see the value in becoming a client, great, we can talk about it.
And if you don't want to become a client, that's perfectly alright too.


WARNING - TIME IS A FACTOR
In short, this opportunity is limited because it takes a lot of one-on-one time to provide results for you…
Naturally, it's physically impossible for me to work with more than a handful of people at any given time.
And depending on my client workload, this window of opportunity may not be open for long. Just keep in mind every day you delay is costing you money in lost sales and profits…
Aside from that, if your business is wildly successful, and you have to take your private jet in for a tune-up, then this is not for you.
I'm looking for people who want to build a long-term business based on integrity. if that doesn't apply to you, then please don't join this program and waste our time. If you are willing to put into practice the marketing principles you'll learn, you are the type of client I'm looking for.



However, if you want to take control of how profitable your business can really be, then just click on the Yellow button below, fill out a short 2-minute application, and I'll take it from there.
Michael Johnson - founder of Not Vanilla Media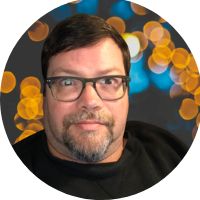 P.S. You get personal one-on-one time with me dedicated to building your business. You don't get pawned off to anyone else. I'm here for you…to help you build the business you're dreaming of. It's financial freedom with time freedom included.
In life and in business, you either have to move forward or slide backwards. If you're the least bit undecided and you're not an action-taker, then I suggest you pass on this offer.

Yet. If you are an action-taker, you can take advantage with one of the most exciting and profitable business opportunities to come down the pike in a long time. A simple decision right now will take your business to the next level and give you the income you want and deserve without the stress.

So, let me hear from you today. If I can't help you, then my advice will cost you nothing. If I can, "you'll be laughing all the way to the bank". The only thing standing between you and a more successful business is you.

Click the Yellow button...
P.P.S. If you have any questions, please feel free to get in touch.
Welcome to Not Vanilla Media Capital

I'm in the process of launching one of the only revenue-sharing based marketing agencies around.

We're starting out with the Risk-Free Promo Engine... designed to help businesses generate an extra 4 to 6 figures through email and direct mail promotions.

With this system, businesses can see results in as little as 21-30 days. I'm excited to help you grow your business profits!

My clients can sit back and relax while I take care of everything for them... with ZERO upfront risk and the thrill of watching their sales numbers go totally crazy and head for the sky... all while sitting back with a cold beer or glass of wine.

Don't you think it's better to work with a marketing agency or consultant who can deliver results, actually proves it first before charging you fees?

I provide results that consistently spark sales and extra profit for my clients, who only pay me from revenue afterwards. It seems like people really love this idea!

Michael Johnson - Founder

Send Your Sales Up... Up Into The Clouds

I Bet You Aren't Following Up With Customers Enough! Not staying in contact and making new offers on a regular basis.

The real profits are in back-end sales but 90% of business owners forget to build a consistent back-end sales plan. The true secret to profits is turning a buyer back into a lead so you can sell them again and again.
A Done-For-You promotion that drives your best customers back in to buy, multiple times every year... Discover how to profit from your buyers list with Zero Ad spend and No Up-Front Fees... using this Brand New 'Risk-Free Promo Engine' marketing system...
You will learn the secret as we do the work on this first no-risk promotion for you. See with your own eyes the results as we test your list to see if promos like this work for YOUR customers.

Let's have some fun, change the numbers below to see the shocking opportunities in your list...

Primary Industries We Serve

"Do You Know The Secret Any Jewelry Store Can Instantly Use To Generate More Sales & Profits To Prosper In Any Economy... Even With Vicious Competitors?"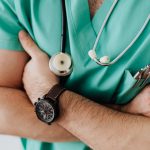 Whether you are a cosmetic surgeon, dentist or chiropractor, I can help. With a great method to contact your missed treatment plan patients and get them to schedule that treatment.
20+ years professional experience
Marketing my own businesses + helping others grow theirs

This is one of the easiest ways to add another revenue stream to your business.

If we are a fit, I'll partner with you on this promo and invest my own money setting it up and funding the expenses for you as we run a simple test campaign to see if it works for your business.