Done-For-You promotions that drive your best customers back in to buy, multiple times every year - Discover how to profit from your buyers list with Zero Ad spend and No Up-Front Fees!
Let's have some fun, change the numbers below to see the shocking opportunities in your list...

20+ years professional experience
Marketing my own businesses + helping others grow theirs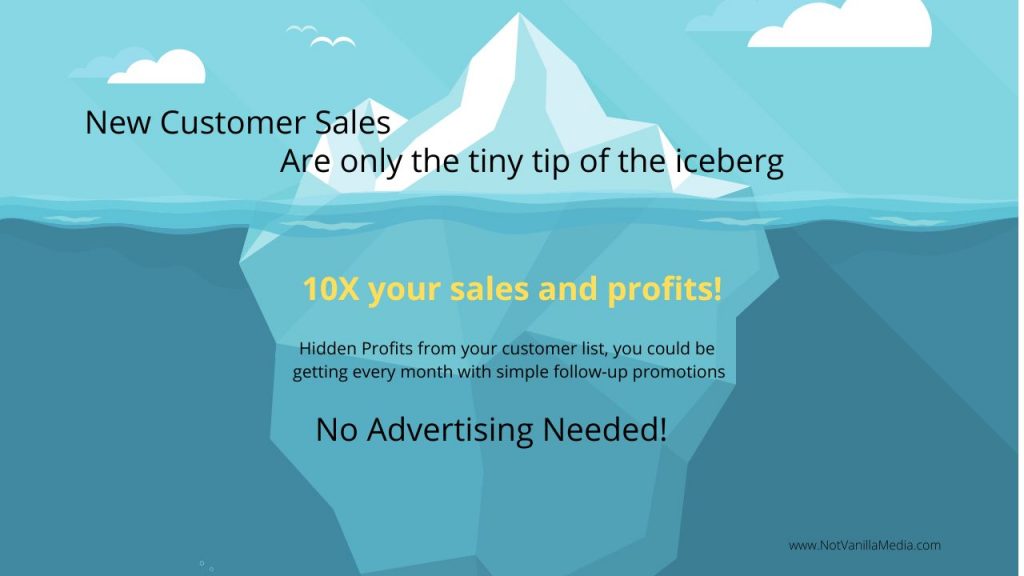 Nearly every client has found success

With our unique proven 4-step process

It's another day. Eight more hours of silent phones and inboxes with no new prospective customers. Starting to feel hopeless? Your business has been around awhile but the customers don't come.

You already tried social media, blogging and paid advertising, but nothing works. Every night you get more frustrated and feel like quitting. Wondering what you're doing wrong? How can you turn things around to get the customers you deserve?

Marketing doesn't need to be a struggle. And we can help. Not Vanilla Media offers you a 4-step process that guarantees to spark more sales and profits. It's that simple. This solution has helped other business owners like you to turn their businesses around. Will you be next?

The business with steadily growing revenues and profits that allow you more freedom and time to live your dream life. Is right here... and even requires zero up front fees.

Once again, you'll be able to enjoy your Sunday with the family, without worrying about keeping your business afloat. You'll know that sales are up and so are the profits, finally.

This system stems from a simple Critical mistake that nearly every business makes today. It solves it in just 30 days.

Primary Industries I serve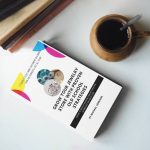 I've researched and studied this market for over five years now. Helping jewelry stores compete with the giant online retailers out there. Even wrote a book on how to market jewelry and stand out.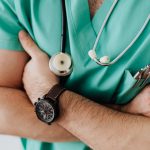 Whether you are a cosmetic surgeon, dentist or chiropractor, I can help. I created a great method to contact your missed treatment plan patients and get them to schedule that treatment.
I wonder how digital marketing sparks growth

You make money. You're pretty successful, but how can you grow it even more? You think digital marketing may be the answer. Let us show you how to leverage today's best online tools to spark your companies growth.

I'm overwhelmed by digital marketing

Advertising, blogging, social media, SEO, videos and podcasting. Where the hell do you begin? You feel like you're drowning in choices. Let us show you some alternatives that are even more effective today.

I don't have time to
market my business

You're too busy already. You're up to your elbows in operations, staff management and sales. Some days your head is spinning. I get it. Your time is your most valuable asset and we're ready to help you win back some of it.

My survival depends on
transforming my revenue

Regular customers have disappeared. The foot traffic is practically nil. And your store generates only a few sales. You need to find the way forward now before it gets worse.
We'll help you do that with an experience that is actually a lot of fun.

I want more leads but it's not profitable buying ads

Your website is up. You pay for ads every month. So where are the leads and why isn't it profitable? Many are surprised to see poor profits from all the leads you do get.
New customers are rarely profitable because you had to basically buy them with expensive ads. We'll show you how to right the horse and get more back-end sales from the customers you already have.
The profits come from back-end and follow up sales promotions. Not one-off new customer sales.

We're not a household name
But we are trained by them


From the brilliant minds at Not Vanilla Media

More Sales. More Profits.
Ready for a simple marketing system that works?