Solving The CASH FLOW Problem- Get the Repeat Buyers You've Always Dreamed Of!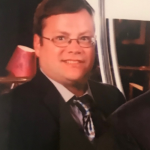 Listen up, 'cause I've got some exciting news to share with you!
Here is the best way in the world to grow regardless of the state of the economy.

The Ultimate 'BAD ECONOMY' Sales & Profit Generator...

The REAL PROFITS aren't in the first sale.

Repeat sales to customers are Way More Profitable to any business. You've got a gold mine sitting in your database, right now.

Let us show you how to move from a dusty sales desert and put you on the fastest road out...
The old ROUTE 66 leading to a store full of buyers. Without pricey paid ads.

We'd like to help you sell more to your customers in the next 30 days.
Recently we...
Helped a jewelry store get 25 of their very best customers to come on down to the store and buy $22,488 worth of jewelry in one day.
From a customer list of 996 peeps.
Whipped up a quick promotion in 72 hours with a lil promo recipe I've cooked up over and over.
Less than 30 days later, 25 great VIP customers and $22,488 to write home to momma about.
(NO paid ads or internet mumbo jumbo needed)

Yours truly is knee-deep in the launch of one of the most innovative marketing agencies around, operating on a contingency basis, mind you. Yep, that's right - we're only getting paid when our clients get paid.
And how do we do it, you ask? With our secret weapon - the magic-method, baby! We are talking about promotions that'll have your customers drooling and scrambling to buy from you within 10 to 14 days, raking in five to six figures in the process.
Now, I know what you're thinking - how can this be possible without any upfront risk?

Well, let me tell you. Our clients get to sit back and relax while we do all the heavy lifting, watching their sales stats go berserk while enjoying a cold brew or glass of wine.
It's about time that consultants and coaches start putting their money where their mouth is, don't you think? And that's exactly what I'm doing.
We consistently deliver results, creating buying frenzies and profits like clockwork. And you only pay us from your profit - not a dime upfront.
Follow up marketing to your best customers is the key. YOUR GOLDMINE!

So there you have it. If you're ready to see some real, tangible results, then it's time to get in touch with yours truly -
Michael Johnson
, the Chief strategist of this kickass marketing agency.
Without this SECRET Follow-Up Marketing System :
You Are Leaving Money On the Table Every Month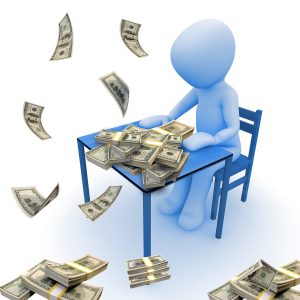 "Swipe, Send, and Sell: Deploy the Ultimate Jewelry Store Follow-Up Campaign for Explosive Repeat Sales in Just 30 Days!"

In marketing I've seen only one strategy that can't miss - and that is to market to your best customers first, your best prospects second and the rest of the world last.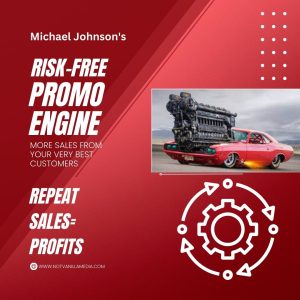 Here's Your Risk Free Proposal - Only Available Until The Calendar Fills
You are invited to take us up on a no-risk first 'test' promotion to your list.
You won't find this anywhere else...

If we are a fit, this crazy guy will invest in your business to get you a big boost of extra sales.
We will take what you have now: List and great products. And plan, create and send a new promo to your very best customers. We pay the expenses. Just share a bit of the new revenue afterwards.
You have to hurry though, only 5 spots each month.
Seriously, we can't offer these risk-free promotions to everybody who wants one. It takes our time and money for each one. Raise your hand now and we'll share all the details.
So you can stop losing sales now.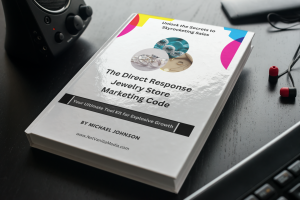 Investor, Author and Customer Follow Up Specialist



Follow Up Newsletter (PLR)

Without having to write a single newsletter...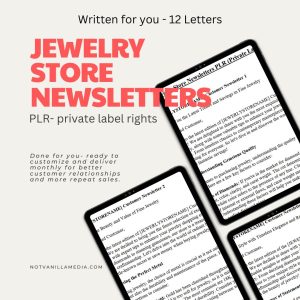 A lot of clients were asking for done-for-you newsletters so we decided to whip some PLR (private label rights) up for you.
It's the quick and easy way to start your follow up system with little work. They are ready to go info-packed, interesting newsletters you can start sending immediately and build that customer relationship. Leading to more future sales.


"You Can Learn The Hidden Secrets of Getting More Clients, Patients or Customers To Become Happy, Loyal, Repeat Buyers."
FREE Special Report

"How To Increase Sales
In Minimum Time!"
How To Create and Use Predictable, Reliable And Profitable Marketing Systems To Automate Your Business So You Can Work Less And Play More!
The Source of Real-World Information And Success Secrets Designed To Build Your Business, Increase Your Income, And Live Your Life The Way YOU Want It!
Reveals The Secrets of Creating A Constant Flow of Clients, Patients or Customers Into Your Business!