The New, Quick and Easy Lead Gen Secret 2 Page Website That Pulls In Fresh Leads To Your Business on Autopilot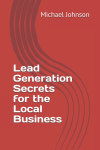 Attn: Owners who need more business to grow
If your business is struggling to find a consistent stream of new blood(leads) then this short page will show you a way to quickly and easily increase your lead generation without taking a ton of time and money.
Let me talk to you for a few minutes about lead generation and all the ways it can help you rise above your competition. Don't worry just a couple of minutes will show you what you are missing out on.

First off, don't be afraid of "lead generation", it's not as expensive as you have imagined. Or hard to do, especially for a local business owner. You aren't competing with the entire nation, just your neck of the woods.

You can stick with Yellow Page ads and Val-pak if you want but people are online today all the time. I don't even know a person who has a phone book at their house anymore. And with the Val-pak, you are targeting everyone.

Everyone isn't your customer, you need to find people interested in what you offer.

The beauty of lead gen is it's simplicity and targeted results it delivers to you on a silver platter.

Wouldn't it be great to know what "Jim" is already interested in before you have a conversation?

By sending people to your 2 page site(not your main website), you offer them a free report, gift, sample or coupon for something specific. Give details, get freebie or special offer for this.
Nothing to distract them. One specific offer.
Only those interested in it will sign up(for your lead list) and automatically be put on a mailing list for you.

See how powerful that is?

Every single awesome lead just told you what they want now...

The best thing is now you can follow up until they buy or die.(just playing- unsubscribe)

And don't worry about unsubscribes(it isn't personal, they just are no longer interested) Let them go, they wont buy anyway.
Some advantages of lead generation:
You are building a valuable asset for your business. Your prospect list which you own. It's the real value of your business. Nobody can take away your prospect/customer lists once you have them.

Collecting leads puts you in a win-win relationship with your customer. You aren't selling them something they don't want. They raise their hands and sign up for something specific.

Best thing about lead generation is it requires little upfront investment(or work) and you are in complete control of expenses.

A lead generation website can only be 2 pages. (no giant content filled bloated website is needed).

You won't be selling them anything on your lead gen site. Just getting their contact info. Conversion rates are 25 times that of product sales websites.

Putting a prospect who asked for something specifically, tells you exactly what you need to talk about in the future. All you have to do is give them more of what they just signed up for. Have a conversation.

Here's the biggest benefit, it can all be automated, everyone who fills out the form gets added immediately to your contact list. You are notified right away that you have a new lead.

Send them followup messages automatically. Which is easy because now you know what they are looking for.

You don't have to chase leads down. They are highly qualified, as they came looking for you, not the other way around.

They saw your page and raised their hands telling you, "Yes, I want this."
Lead generation like this puts you ahead of your competition. Do this first and be a leader in your industry. People will see your ads and notice you.

Sounding like a potential plan to you?
I've bottled up all my best lead generation tips and tricks in this quick and easy to read powerful little guide for you.

It's explains the whole process in detail but without overwhelming you with fluff.

You'll see how it works, how to set it up and why it works so well today.
Worried About How Hard This Will Be?
Relax, anybody can do this. You've seen these lead gen websites(opt-in pages) before, just never noticed them. We are talking about 2 tiny webpages on a $9/month webhost.

Basically, are you interested in this? Get this free special offer enter your email to get your gift/special/coupon.

Page 2 is just a thank you page with what they wanted and some more information on what else you offer. Simple stuff.
Don't be afraid...

We are talking about only having to spend $5 a day. That amount can get you 5-20 new leads a day. Would that help your business? Heck yeah it would. That's about 1800-7000 leads a year extra.
What About Auto responder Service Costs?
The average auto responder(list emailing on autopilot) costs about $25/month until your list gets thousands of people on it.
Here Is The Easy Way To Learn Lead Generation
This little guide explains it all in 49 pages(quick) and shows you how to set up your own lead gen 2 page site in a couple of days.

Anyone can do it.( you may have to watch some YouTube videos, if you get stuck) Someone somewhere already made the video.

Lead generation is a proven strategy.
Lead gen is inexpensive and gets the right people coming to you.
It's a bargain price for the value you get, only $9.99 ... Reduced to FREE
This is a real 49 page book in PDF form so you can be reading it in minutes. Why so cheap? To get this book in more peoples hands, that's why.

Look, I know you don't know me and might have trust issues going through your head right now. So it's priced at this no-brainer deal to get it into your hands in the hopes that you'll love it and want more of the products and services I offer.

Yes, my accountant did tell me I'm an idiot for selling this so low.


But I'm doing it anyway.
So grab a copy while it's free..

Click here to get your copy of "Lead Generation Secrets for the Local Business" now.

To your success,
Michael